The Studio - Klee Cats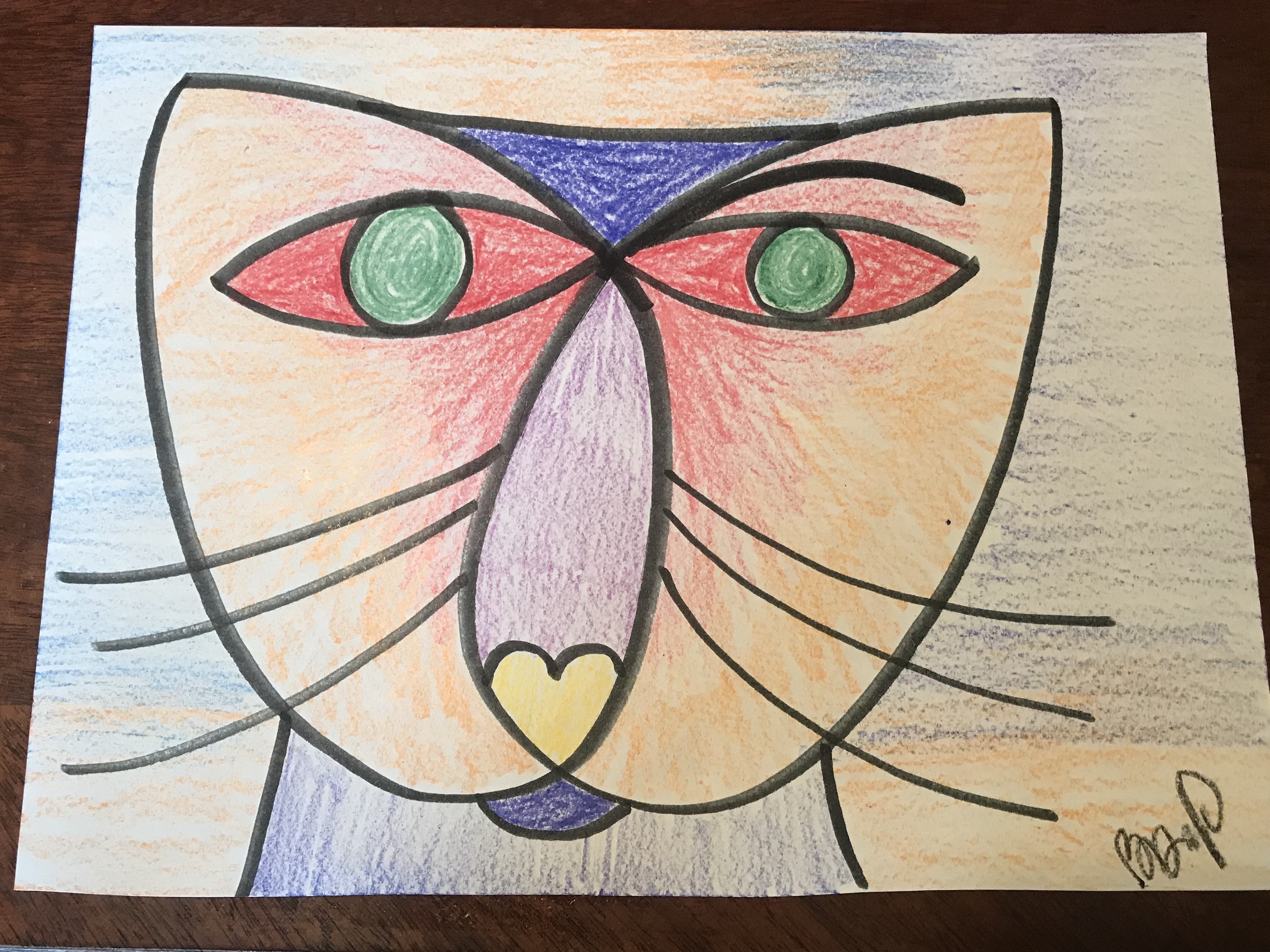 ---
Good afternoon! This is a video on Daily Activity #2 - Paul Klee. We will be discussing Paul Klee and the Art element of Balance. Then, please watch the video at the bottom to see how we made our creations at home. You can create any balanced animal you want. I created the Klee cat and my son did a narwhal. Make sure you watch for the key word - balance.
Paul Klee was considered an Expressionist painter. Expressionism believed that art came from within you. It was about how you felt, what you saw, how emotions affected your artwork, and in turn, how the artwork made the viewer feel. Most Expressionist artwork were concerned with over-exaggerated brushstrokes, bold colors, and serpentine renderings. However, one of the most crucial point of Expressionism, is to look at the social criticism consult behind the movements, the figures, the anxiety of the distortions. It was about the loss of feeling authentic, spiritual, individual, the the modern world.
Paul Klee was born December 18, 1840. Although he is associated with Expressionism, Klee is also considered to be very individualistic in his style. Many of his artworks should traits of different movements going on during his lifetime, including Bauhaus. Klee's paintings were very childlike and witty. He incorporated intense colors and patterns, along with symbols and signs he could utilize to portray his musical subjects.
For most of his life, Klee was a musician. Music inspired the way he painted, and became an integral part of his method. Many symbols and signs he used within his paintings were musical notes, arrows, and poetic lines. His work mirrored that of a child, the simplicity and lyrical rhythm.
He incorporated the art element of balance in his paintings. Balance, in art, can be symmetrical and asymmetrical. It is a way of seeing equal weight in both sides of the painting. If you add a larger eye on the left side, then, on the right, you should compensate for the weight being adding an eyebrow, or a larger nose. The image itself does not need to be symmetrical, but feel like the image is balanced to the eye; no side should feel heavier, or lighter, than the other. This is accomplished visually. You must step back and feel the artwork with your eyes. If one side feels heavier, you must correct that by adding to the opposite side.
After Klee died, his dream/child-like artwork inspired many other art movements such as Surrealism and Abstract Expressionism. The color theory and juxtaposition of texts, symbols, signs, and lines, became prominent in works by artists who were interested in mythology, the subconscious, the unconscious, and primitivism. While we only study a handful of Klee's unique approach to art, by the time he died, he had accumulated well over 1,200 pieces. His work began a prominent movement and art shift in the 20th century. (https://www.theartstory.org/)
Thank you for joining me about Paul Klee! Remember, you need ART to be SMART!
Please click on the video, Klee Cats, to see how we created our own unique pictures at home!