At PES we are dedicated to the learning of our students! The link below gives our students access to all resources they use in the classroom.

In an effort to
Promote & Empower Success

we support positive behavior through teaching clear and
consistent expectations in order to maximize student
academic achievement to build a community of safe,
respectful, and responsible citizens through
our Positive Behavior Interventions & Supports.
At Providence I will demonstrate...
G Good Character

O Outstanding Performance
A Academic Achievement
L Leadership & Effort

S School Spirit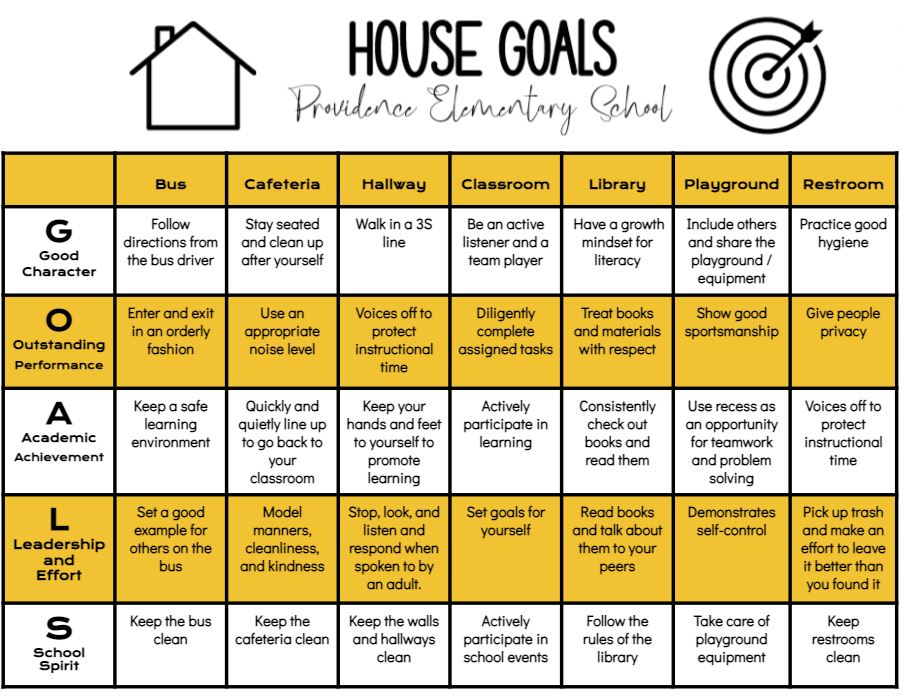 The Media Center at Reading Ranch
At PES our students are Saddled Up & Ready to Read this year! The link below directs you to our Media Center webpage for more information.